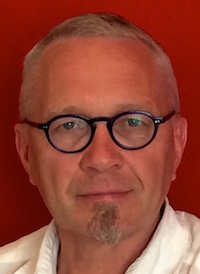 Sigurdur Arni Thordarson
Born in Reykjavík, Iceland, 23. December, 1953.
Education:
Coaching. Evolvia, 2014.
Ph.D., Vanderbilt University, Nashville, Tennessee, US. Specialized in post-Enlightenment history of Religious Thought, 1989.
M.A., Vanderbilt University, Tennessee, US, 1984.
Cand. theol. 1979, University of Iceland, Reykjavík, 9.10, cum laude.
Religion and theology, Islam, Pedagogics, MF, Oslo, and IB, Oslo, 1973-1974.
German, Goethe Institut in Germany, Staufen summer 1974 and Mannheim summer 1980.
Family
Children: Katla, b. 1984, an architect educated in Reykjavík and Stockholm, now working in Reykjavík; Saga, b. 1986, educated in photography in London, she works internationally as a professional photographer; Þórður, b. 1990, educated as an organist and a jazz-musician in NY, US, now works as an organist. The twins: Jón Kristján og Ísak, b. 2005.
Wife Elín Sigrún Jónsdóttir, b. 22. April 1960. She is a lawyer and runs her own Law-firm. She was the director for the District Courts of Iceland. 2014-2020 and the as the director for Útfararstofa Kirkjugarðanna, a funeral service, until 2020.
Interests and hobbies
Cooking – I have published a cook-book and I have a long-term project on making að cook-book on biblical cooking and the cooking the whole year around inspired by colors and themes of the ecclesiastical year.
Hiking – Walking has been a family hobby for a long time. My wife and I first met each other high in the Icelandic mountains and we have been walking ever since – now with our energetic twins!
Photography – I have enjoyed photgraphing since my teenage-years.
Music – I have been singing in church-choirs in Iceland since my teens.
Posts
Pastor in Hallgrimskirkja, Reykjavík, from December 1st. 2014.
Pastor in Neskirkja, Reykjavík, Iceland from May 2004 – November 2014.
Pastor in Hallgrímskirkja, Reykjavík, August – December 2003.
Project director of Dept. of Theology and Public Witness, Church House, 2001 – 2004.
Project director of Church Growth, a task for the ELCI, 1995-2001.
Director for Education and Site interpretation for the National Park of Thingvellir, Iceland, 1992-1995.
Rektor for the Church Academy of Skálholt, 1986-1991.
Pastor of Staðarfells-parish in Thingeyjar-deanery, 1985-1986.
Pastor of Ása-parish in Skaftafells-deanery, 1984-85.
Other posts and signs of trust
Teacher of Philosophy of Religion in the Department of Theology and Religion in the University of Iceland 2016-2020.
Nominated in the episcopal election in the ELCI in 2012 and was nr. 2 in the election.
Chair for the committee on Church-future, on behalf of the Church Assembly, 2010-12 and 2013.
Member of the Ecumenical Council for ELCI, 2010 – 2014.
Member of the Church Assembly of ELCI, 2010-2014, 2014-2018.
Deputy-member of Church Council, 2010-2014.
Examination supervisor for the Dept. of Theology and Relgion, University of Iceland, 2006-08.
Member of a research team for a Gallup-poll on religion in Iceland, 2004.
Chair in a committee on pastoral continuing education in ELCI, 2000-2001.
Chair and Officer for the Ecumenical council for ELCI, 1999-2004.
Project director for an international conference on science and relgion: Iceland 2000: Faith in the Future, Reykjavík í júlí 2000.
ELCI – representative to the Porvoo-Contact group, 1999 – 2004, 2012-2018.
Pastor in Thingvellir-parish, Árnes-deanery, Iceland, August-September 2000.
Chair for the ELCI-supervising committee on pastoral formation and training, 1998-2000.
ELCI – representative to the Nordic Ecumenical Council, 2000-2004.
ELCI – rep. to meetings of nordic Ecumenical Officers, 1999 – 2003.
Teacher for the ELCI – School for laity, 1997-2000.
Teacher in homiletics and theology, Dept. for Theology and Religion, University of Iceland, 1995-1999, 2010.
Public and other ecclesiastical service
Member of Executive committee for the Church Art Festival in Hallgrímskirkja 2001, 2003 and 2013.
Deputy member for the Icelandic Human Rights Office 2000-2002.
In the board for Parents' Association in the school Hagaskóli, Reykjavík 2000-2001.
Member of the board for modern theology, Nordisk Forskerakademi 1991-1995.
Founder of the Cultural Association for Southern Iceland, member of the governing board 1990-1995, chair 1993-1995.
Member for a Skálholt-committee, 1990-1991.
Member for a committee on revising theological education, 1989-1990.
Member of AAR (American Academy of Religion) 1989 – .
Chair for the Association for Theology-Students 1977-1978.
Chair for the Christian Students Association, KSF, 1975-1976, a member of the board in 1974-1976.
Students representative for board meetings in the Dept. of religion, University of Iceland, 1974-1975.
Member of the board for Christian student´s Association, KSS, 1972-1973.
Books
Limits and Life, (American University Studies, Series VII, Theology and Religion – Peter Lang, London, New York, Zürich, 2012).
Souls, (text in a book on Gunnar Örn Gunnarsson´s art, Kambur, 2004).
Liljuljóð, ed. and introd. to the poetry of Lilja Sólveig Kristjánsdóttir (Skálholtsúgáfan, Reykjavík, 2003).
Líf og matur í Litlabæ (Litlibær, Reykjavík, 2002).
Liminality in Icelandic Religious Tradition (UMI, Ann Arbor 1989).
Guð í gálga? Leit að guðfræðilegri aðferð – metaguðfræði: Samtengingaraðferð Paul Tillich skoðuð í hugmyndasögulegu samhengi (Reykjavík, 1979).
Articles or treatizes in books
"Minningarorð" Heiðursrit Armann Snævarr 1919-2010, Bóksútgáfan Codex, Rannsóknastofnun Ármanns Snævarr um fjölskyldumálsefni, Reykjavík, 2010.
"Upprisa guðfræðinnar" (Frjálslynd guðfræði í nýju ljósi, Kjalarnesprófastsdæmi, 2010).
"Tilbrigði við gult og glatt" (Mótettukórinn, Reykjavík 2003).
"Reconstructing Theology: Liminal thinking as a methodological Approach"(Kontextuell livstolkning. Teologi i ett pluralistisk Norden, Religio 43, Lund 1994).
"Allt eins og blómstrið eina"(Náttúrusýn, Siðfræðistofnun háskólans, Reykjavík 1994).
"Undir himni" (Þá vaxa rósir, Skákprent, 1994). Introduction to the poetry of Brynja Bjarnadóttir.
"Dreypifórn í Veri"(Nútímaþjóðsögur, Reykjavík 1987).
"Trúarkreppa, hugvangur og kirkja" (Þjóð í kreppu, Reykjavík 1983).
Articles in printed periodicals
Regular columnist for Fréttablaðið, the biggest newspaper in Iceland, 2010-13.
"Verð ljós í kirkjunni" Kirkjuritið; 2014; 80 (3): 14-15.
"Dyggðir, dauði og gott líf" Kirkjuritið; 2011; 79 (3): 26-27.
"Kirkjan og framtíðin" Kirkjuritið. 2011, 77 (1): 19-22.
"Hvað borðaði Jesús?" Kirkjuritið. 2010; 76 (1): 3-4.
"Helgakver" Kirkjuritið: 2009; 75 (2): 43-45.
"Lík, líkn og líf" Kirkjuritið: 2009; 75 (2): 30-34.
"Guð og Vídalínspostilla" Ritröð Guðfræðistofnunar. 2008; 27: 101-11.
"Barnasókn biskupsins" Kirkjuritið. 2007; 73 (1): 23-2.
"Trú og mál manna" Kirkjuritið. 2004; 70 (1): 30-33 ; ISSN: 1021-83.
"Myndir á sýningu"(Mótettukór Hallgrímskirkju, desember 2003).
"Orðið kemur"(Hallgrímskirkja, Safnaðarblað 3, 2003).
"Mannamyndir, grímur og guðsmynd"(Lesbók Morgunblaðsins, 22. nóvember. 2003).
"Icelandic Lutheran pastors stand ready to serve Anglicans because of Porvoo"(The Window, London, 69, 2002) – Lutheran World Information 02/2002.
"Sjálfboðaliðar"(Víðförli, september 2002).
"Páskar í maí"(Víðförli, 21, 2002).
"Andmæli við doktorsvörn Sigurjóns Árna Eyjólfssonar: Doktorsvörn í Odda HÍ, 16. mars, 2002 : Leiðum lýst"(Ritröð Guðfræðistofnunar, 2002; 16).
"Porvoo-kirknasamfélagið"(Víðförli, október 2001).
"Guð og þjáningin í Pjeturspostillu : "En lof sé þér líka, líknsami faðir! fyrir sóttir og sjúkdóma" Kirkjuritið 67 (3): 2001.
"Um nýjungar í helgihaldi"(Kirkjuritið, 67 (1), 2000).
"Eldsókn"(Goðasteinn, 36, 2000).
"By the Way"(Faith in the Future, July 2000).
"Til umhugsunar"(Margt Smátt 2. 11. árg. 1999).
"Guðfræði, innræti og starfsþjálfun prestsefna" (Studia Theologica Islandica 12, Reykjavík 1998).
"Kirkjutraust og sjálfboðað lið" (Að gefa vinnu sína. Um sjálfboðastarf, Kjalarnesprófastsdæmi 1998).
"Leiftrandi og listrænn kennimaður: Prédikanir Sigurbjörns Einarssonar í Hallgrímskirkju" (Páskablað Morgunblaðsins, 4. apríl, 1998).
"Ny kyrkolag i Island"(Nordisk Ekumenisk Orientering, des. 1998).
"Ríki, kirkja og heimsmynd Lúthers"(Kirkjuritið 1, 63, 1997).
"Íslensk þjóð sem fjarkirkja"(Kirkjuritið 2, sérrit, 63, 1997).
"Þjóðkirkja, samfélag og menning"(Kirkjuritið 2, 62, 1996).
"Þjóðkirkjan og nýbúar"(Víðförli, ágúst 1996).
"Eftirmál"(Kirkjuritið 1, 52, 1985).
"Kirkjurit í hálfa öld"(Kirkjuritið, 3-4, 51, 1984).
"Skeggrætt um konur og pólitík: Ráðstefna lútherskra guðfræðinga í Chicago"(Kirkjuritið, 47 (1), 1981) With Halldór Reynisson.
"Everything big"(Touch, 1976).
"Svar"(Stúdentablaðið, des. 1975).
"Rann stúdentamótið út í sandinn í hægðum sínum"(Stúdentablaðið, nóv. 1975).
"Reykjavík 1975"(Bjarmi, okt-nóv. 1975).
"Islands tusen år er som en dag"(For Fattig og Rik, maí 1975).
"Store Gud"(For Fattig og Rik, mars 1975).
"Lausannesáttmálinn"(Kirkjuritið 2, 41:1975).
"Rapport fra Island"(Ungdom og Tiden 1, 1975).
"Böl"(Salt, maí 1975).
"Det folk som sidder i mörke"(Båndet 5, 51:1974).
Ársskýrslur í Árbók kirkjunnar um Skálholtsskóla (1987-91), safnaðaruppbyggingu (1996-2001); guðfræði og þjóðmál (frá 2002) og samkirkjumál frá (1999).
Writings on the web
Many of my articles are published on the internet: www.kirkjan.is on Christanity, church, theology, cultural and social issues in Iceland and abroad. I publish almost all my sermons in church on the web both in writing and a number of them as recordings as well. 70 recent articles and 160 sermons are published on http://www.tru.is/sida/hofundar/sigurdur-arni-thordarson.
My writings on films see: www.dec.hi.is. I also publish my blog and other writings on: www.sigurdurarni.is and http://sigurdurarni.annall.is/.
Editor of papers and periodicals
Mensa. Tímarit um listir og fræði á Suðurlandi, (Menningarsamtök Sunnlendinga) 1991-92.
Salt. Kristilegt stúdentablað, (KSF, Reykjavík) 1977-78.
Immanúel, (Æskulýðsstarf þjóðkirkjunnar, Reykjavík) 1973.
Radio – making of programs – mainly for the National Radio in Iceland
Sunnudagsfundur. With Ævar Kjartanssonar á Rúv-Rás 1. Rúv. monthly in 2002-03.
Karlímyndir og kristin stef í Harry Potter, 6. apríl 2002. Rúv-Rás 1. With Árni Svanur Daníelsson.
Sigurbjörn Einarsson: Prédikari í Hallgrímskirkju. Rúv-Rás 1. Christmas 1996.
Jón Vídalín – Ten programs in Rúv-Rás 1. Winter 1995-96.
Píslarþankar. Útvarpað á Rúv-Rás 1. Easter 1992.
Píslarsagan í Péturspostillu, aldarspegill 19. aldar. Rúv-Rás 1, April 5th., 1990.
Matthías Jochumsson. Two programs Rúv-Rás 1 1985. With Bolli Þ. Gústavsson og Tryggvi Gíslason.
Philosophy for the public, Tennessee, 1981-82 on Immanuel Kant, Henry David Thoreau and Martin Heidegger.
The religions. Ten programs for Rúv-Rás winter 1978-79. With Kristinn Ágúst Friðfinnsson.